Home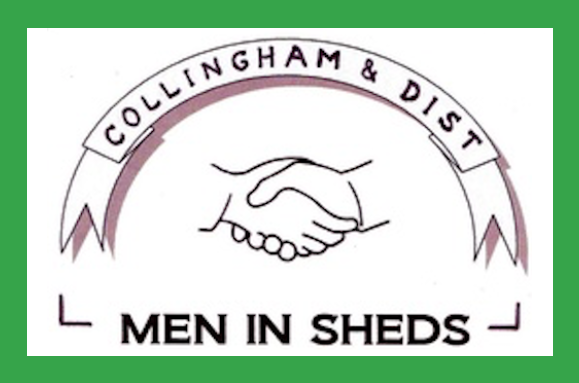 Meet the members
We are a group, based in Collingham, just off Station Road in the village.
We are a group of 25 people have joined up so far, ranging from professional engineers to hobbyists and willing handymen and those who just appreciate a tea or coffee in a convivial atmosphere. Our members come from all over the local district, as well as Collingham itself.
We meet each Monday, Tuesday, Wednesday, Thursday Friday each morning from 10am to 1pm
Men in Sheds
A professional/recreational group of guys who get together to produce and design enhance many things, you name it we will do our best to do it, we enjoy a coffee round the table and enjoy a good laugh.
Benefits of joining the Men in Sheds project
It gives you the chance to:
make new friends
experience the camaraderie of working with others
put practical skills to good use and also share them with others
try something new and learn new skills
support the local community and district
learn about other activities and services in the area
We are hoping that you will join us to put your skills to good use, share your knowledge, learn new skills and generally put the world to rights over a cup of tea!